Best API for NFT Collections
NFT collections done right - including sub-collections, media, metadata, floor prices and more. Get started with SimpleHash today!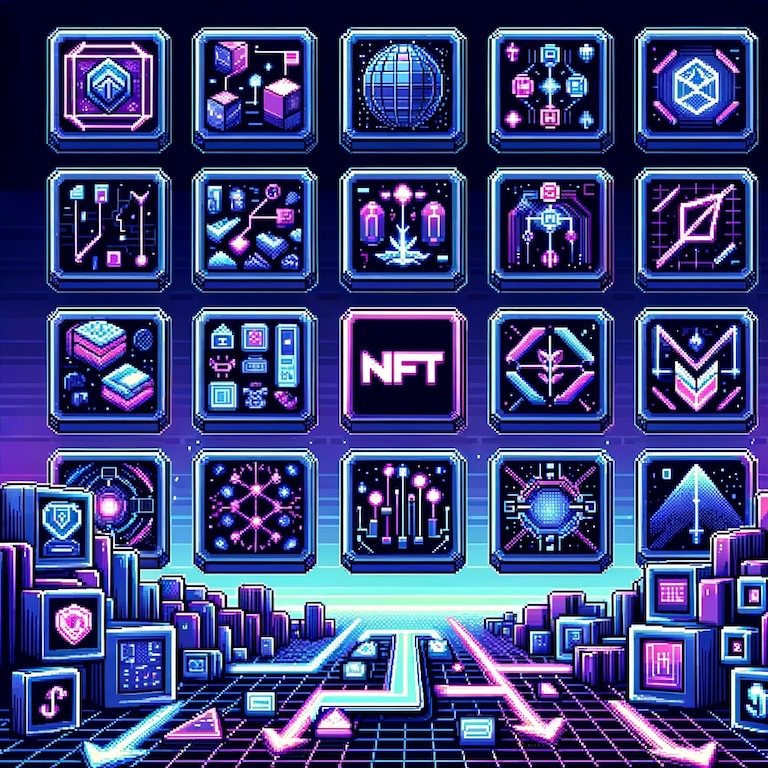 What are NFT Collections?
An NFT collection is simply a related grouping of NFTs, which may or may not have been minted together. In the world of NFTs, "Contract" and "Collection" are terms that distinguish two types of groupings. An NFT contract, especially on EVM-based chains, is an on-chain smart contract that issues NFTs and has a unique address. This address and the token ID identify any NFT under standards like ERC-721 or 1155.
Collections, conversely, on EVM chains are mostly off-chain entities tied to specific marketplaces. For instance, Moonbirds on OpenSea has a unique identifier for its collection. While contracts often match collections one-to-one, there are exceptions. OpenSea's storefront contract, for instance, encompasses numerous individual collections. Other non-EVM chains have different approaches for collections (e.g., the Metaplex standard is popular on Solana). Given these complexities, SimpleHash offers a unique identifier for each collection. Using the SimpleHash API, you can effortlessly discern contract and collection data for any NFT.
What kinds of NFT Collection data does SimpleHash provide?
Unique Collection Identifiers.

Distinct identifiers for each collection, separating them from contract addresses which can house multiple collections.

Visual Representations.

Links to the collection's primary image and banner, offering a visual identity for each collection.

Collection Categories.

Classifications like art, gaming, and music, providing context to the collection's theme or focus.

Social & External Links.

Connections to external platforms like Twitter, Instagram, and Discord, expanding the collection's digital presence.

Marketplace References.

Details on the collection's existence across various marketplaces, with verifications and specific page links.

Blockchain Specifics.

Information on the blockchain(s) the collection resides on, including multi-chain collections and associated contracts.

Reputation & Ratings.

Metrics like the spam score, offering insights into the collection's credibility and standing.

Pricing & Bids.

Data on floor prices and top bids across marketplaces, giving a financial perspective on the collection's value.
What makes NFT Collection data on SimpleHash different?
Cross-Chain Identifier.

A single unique identifier for collections across all chains.

Sub-Collections.

Sub-collection separation done properly - with support for marketplace open storefronts, and cross-contract collections.

Standard Support.

Rapid support for all of the major collection standards launched.

Accurate market data.

Floor prices, bids, analytics and stats - all properly attributed to the right collections.
Frequently asked questions
"SimpleHash helps us deliver great NFT experiences. We've partnered with them because we trust their ability to stay at the forefront of NFT standards and use cases."
Getting NFT data is hard.
SimpleHash makes it easy.